I am very excited to host a great giveaway! In partnership with my Baby Birds Farm and Cocina, I am raffling off an Ergobaby Wrap. I believe firsthand in the benefit of keeping baby close and wearing a them in a hug. Babies that are kept close to parents (both moms and dads) are calmer, happier and easier. Wearing them keeps your arms free, and if ergonomic, is much better for your back. For more tips on how to prepare for an easy postpartum time, please see this post on finding your circle of support.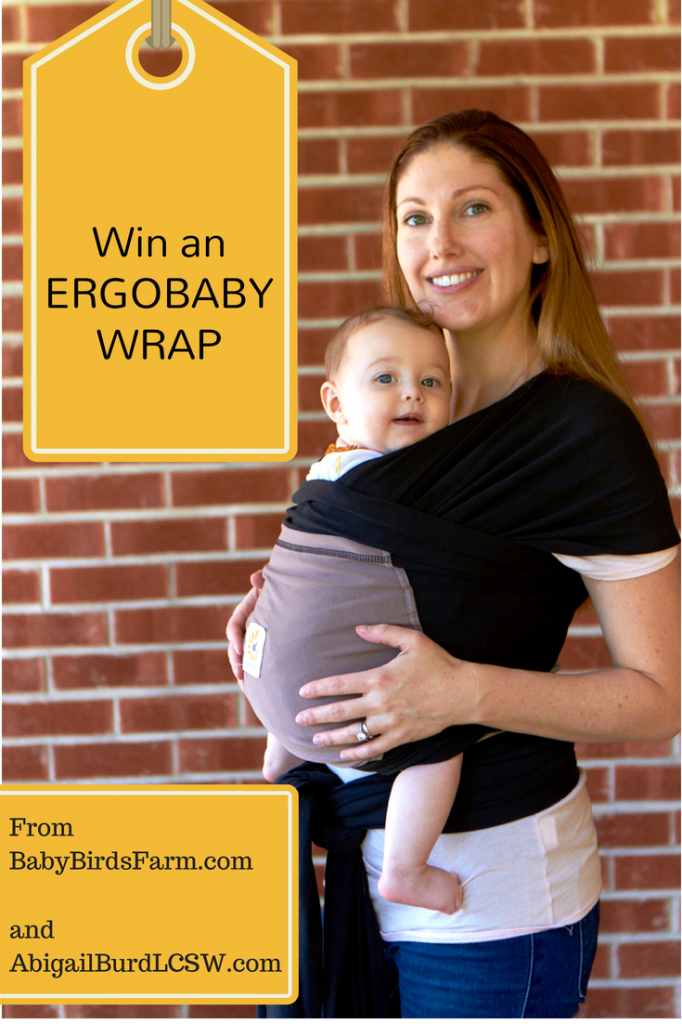 For the parents that already love babywearing, what makes this wrap unique is that it is a hybrid stretchy wrap, half way between a stretchy wrap (like a Moby) and a woven wrap. It is literally made of yoga pants material. So imagine the comfort and gentle compression of your favorite yoga pants. The wrap is perfect for newborns. Since it keeps it's shape better than other stretchy wraps it will also last you longer and work for bigger babies.
For those that can't wait until the end of the contest, or if you don't win and want to buy a wrap, now is a great time. I have a promo code for 20% off the Ergobaby Wrap and the Ergobaby Swaddler. Enter "ocnewborn" at checkout.